The funeral of John Hume, one of the key architects of the Northern Ireland peace process, is under way in Londonderry.
The former SDLP leader died on Monday, aged 83, following a long illness.
His body was returned to his native city on Tuesday night, ahead of a funeral Mass at St Eugene's Cathedral.
Mr Hume's family urged mourners wishing to line the streets to respect Covid-19 guidelines on gatherings and light a "candle for peace" at home.
On Tuesday night, many followed that advice as tributes continued to pour in from presidents and prime ministers for the former SDLP leader.
About 100 people – mostly close family and friends – are attending the funeral service.
It is being streamed here on the BBC News NI website and on the BBC iPlayer, while BBC Radio Ulster's Talkback programme has live special coverage.
Political representatives at the cathedral include Northern Ireland's First Minister Arlene Foster, Deputy First Minister Michelle O'Neill, Taoiseach (Irish prime minister) Micheál Martin and Irish President Michael D Higgins.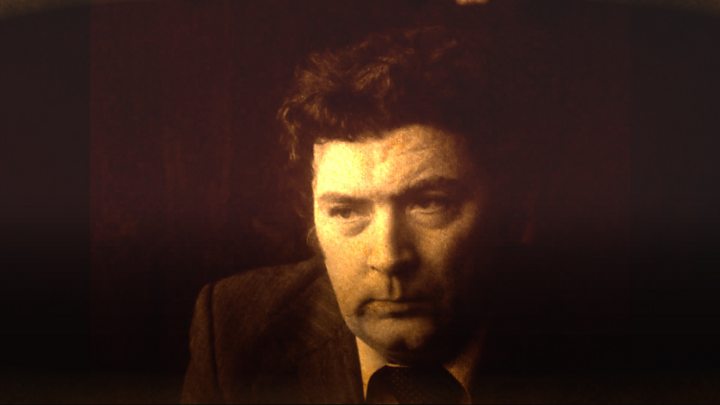 Others in attendance include NI Secretary Brandon Lewis, Irish Foreign Affairs Minister Simon Coveney, current SDLP leader Colum Eastwood, Alliance leader Naomi Long and former Ulster Unionist MEP (Member of the European Parliament), Jim Nicholson.
Police Service of Northern Ireland (PSNI) Chief Constable Simon Byrne is also attending.
The Bishop of Derry, Donal McKeown, is presiding at the Mass.
'A truly meaningful life'
He began by reading out a number of messages from global dignitaries, including Bill Clinton and the Dalai Lama.
The Dalai Lama, who met Mr Hume when he visited Northern Ireland on a number of occasions, said he had always shown "steady persistence" for all to follow.
"Although my fellow Nobel laureate is no longer with us, his message about peace and nonviolence in the resolution of conflict, no matter how protracted or difficult it may seem to be, will long survive him," said the Tibetan spiritual leader, who is also patron of the Derry-based charity, Children in Crossfire.
"He lived a truly meaningful life."
Former US President Bill Clinton said Mr Hume had "fought his long war for peace" in Northern Ireland and described him as Ireland's Martin Luther King.
"His chosen weapons: an unshakeable commitment to nonviolence, persistence, kindness, and love.
"With his enduring sense of honour, he kept marching on against all odds towards a brighter future for all the children."
The service also heard a message from the Vatican's secretary of state on behalf of Pope Francis.
"Mindful of the Christian faith that inspired John Hume's untiring efforts to promote dialogue, reconciliation and peace among the people of Northern Ireland, His Holiness commends his noble soul to the loving mercy of almighty God," it said.
Derry streets quiet as final mark of respect
At the scene: Davy Wilson, BBC News NI
In times more ordinary, this would have been a final farewell to draw thousands to Derry's St Eugene's Cathedral.
An occasion to honour a statesman, to remember and to celebrate a peacemaker.
John Hume's mark is everywhere in his home city.
But, such is the respect bestowed on him in these parts, the streets around the cathedral are largely empty.
Pat Hume, so widely regarded as the great woman behind the great man, had respectfully asked people to stay at home.
Those who did come stood outside the cathedral grounds, solemn and in silence.
Where in other times you may have expected politicians, prime ministers and presidents, today about 100 mourners will pay their respects and say goodbye.
They come to remember the man who led the way to peace, and remained one of their own; a fierce, dogged advocate for Derry.
This is the place he loved so well, a place where now he will rest in peace.
U2 singer Bono, who famously stood with Mr Hume and then-Ulster Unionist leader David Trimble in 1998 at the Concert for Yes – before the Good Friday peace deal was ratified – also sent a message to the service.
"We were looking for a giant and found a man whose life made all our lives bigger," his message read.
"We were looking for a negotiator who understood that no-one wins unless everyone wins… and that peace is the only victory.
"We were looking for a great leader and found a great servant – we found John Hume."
Mr Hume's son, John Hume Jr, then paid a heart-warming tribute to his father.
"For a man who supposedly had only one single transferable speech, dad did a lot of different things in his life," he told the service.
"He also made us laugh, dream, think, and sometimes look at him and scratch our heads in amazement – and on rare occasions, bewilderment."
'Sweet tooth'
He reflected the importance of his father's long career in working to secure peace and reach unprecedented political agreement.
"At this time of planetary fragility, more than ever, he would be urging that we move beyond our flag-based identities, and recognise the need to protect our common home," said Mr Hume Jr.
"Central to dad's work was his deep appreciation of human interdependency.
"We all need one another, we all have a role to play, and all our roles are of equal importance."
His dad's greatest achievement was "without a doubt, marrying Pat Hone, our mother, and she enabled him to reach his full potential", he said.
Mr Hume Jr also reflected the side of his father that the family saw outside of political life, including his sweet tooth.
"He also kept the Irish chocolate industry in healthy profits for many years. Yorkies, crunchies, crème eggs, double deckers, wispas, you name it, he loved them all," he said.
"We found it odd, how a man with the intelligence to win a Nobel Prize could seriously believe that crunchies were less fattening because they are full of air."
One of the highest-profile politicians in Northern Ireland for more than 30 years, Mr Hume helped create the climate that brought an end to the Troubles.
He was a founding member of the Social Democratic and Labour Party (SDLP) in 1970 and led the party from 1979 until 2001.
Since his death on Monday, tributes have been paid from across the world, reflecting his international reputation.
The former Foyle MP and MEP for Northern Ireland, who had dementia and in recent years had lived in a care home in Londonderry, died in the early hours of Monday morning.
On Wednesday, the national flag will fly at half mast outside Leinster House in Dublin, which houses the Irish parliament.
You may also be interested in:
The Hume Foundation
Meanwhile, the BBC understands plans are well advanced for the creation of a John and Pat Hume Foundation.
The aim of the foundation will be to protect the legacy of the former Nobel Peace Prize winner.
It will also assist those working for reconciliation and peaceful political change in Ireland and around the world.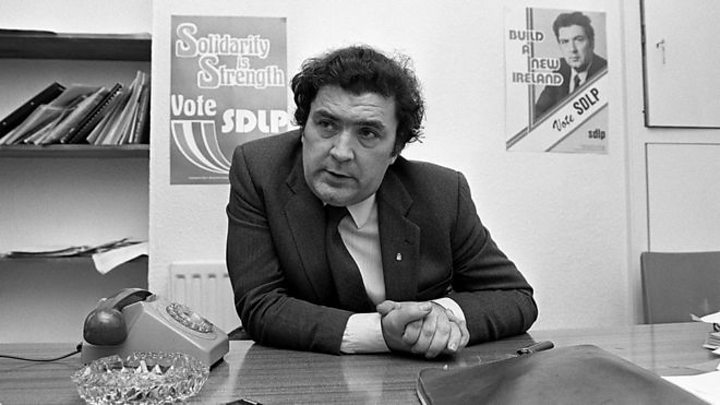 It is understood the Hume Foundation had been due to launch in May, but the plan had to be abandoned as a result of the Covid-19 pandemic.
In the USA, where Mr Hume commanded immense respect, it is common for former presidents and other senior politicians to create institutes or libraries to continue their work after they leave office.